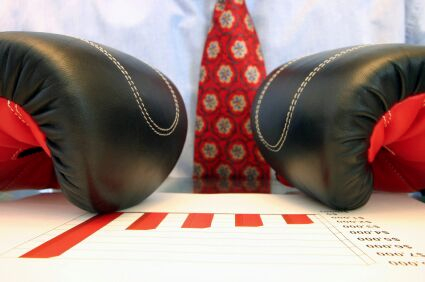 Are Facebook Videos Eclipsing YouTube?
The last few months have seen Facebook video taking the Internet by storm. So far, Facebook has surpassed YouTube in total desktop video views, and has been adding new feature after new feature to ramp up its video functionality – including a brand new Videos Tab, Playlists option, and a Featured Video module to its pages. Facebook videos can even now be embedded across the web. So what does this mean for online marketers? Is YouTube becoming obsolete in video marketing? We think that while Facebook video is certainly on the rise, there are still many benefits to YouTube as well. It's simply time to adjust our strategy.
YouTube's Standing Benefits
The downfall of YouTube is greatly exaggerated – this behemoth isn't going anywhere. YouTube has over 1 billion users, watching hundreds of millions of hours every day in videos. That number is doubled every month year after year. Perhaps most importantly, YouTube is the world's second largest search engine, right behind Google.
YouTube is the best way to get your videos discovered by new users via organic search. Remember to include relevant keywords in your video titles, descriptions, and tags to make it easier for users to find your channel via both YouTube search and Google.
Facebook's Up-and-Coming
While YouTube is still integral to your video marketing strategy, understanding the benefits of Facebook is just as important. A report earlier this year revealed that Facebook's native videos are getting more reach than any other type of post. Video is incredibly popular with Facebook users, and you can now use that to your advantage with increasing engagement on your page and ultimately driving more traffic to your business.
So why is Facebook primed for video advertising? There are a few reasons. Facebook makes it incredibly easy for advertisers (big and small) to target very specific consumers. The social network has a wealth of information that's tied to analytics, which is letting us target and advertise in a way no one's every done before.
Facebook video is also great for engagement. While YouTube's strong point is its SEO capabilities and driving views, the views themselves have actually become less important to marketers and advertisers. Views are ranked 5th in most important metrics. The real focus is on engagement, conversions, shares, and total viewing time. Facebook has become a much bigger opportunity for businesses to get engagement and shares, which is why advertisers are now including it in their video campaigns and overall video marketing strategies.
Both YouTube and Facebook play crucial parts in effective online video strategies. You can reach prospects with the use of YouTube's SEO-rich platform, and then engage your community with Facebook. Have questions on the best video marketing strategy for your business? Click here or call The Art of Online Marketing today at (800) 764-8528.